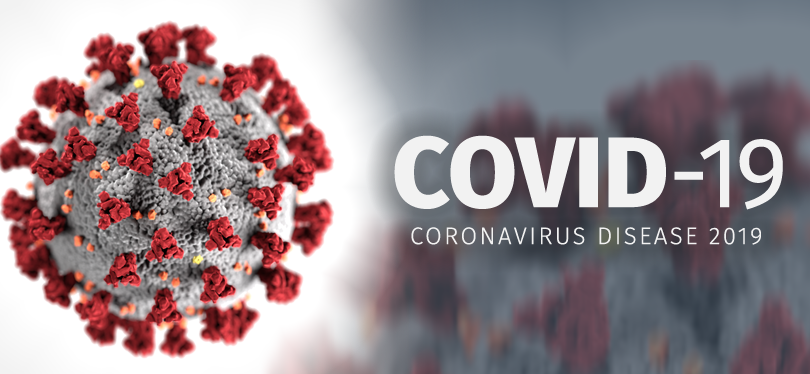 A Message from the Metropolitan St. Louis St. Patrick's Day Parade Committee

The St. Louis St. Patrick's Day Parade was founded 51 years ago by St. Louisan Joseph B. McGlynn, Jr., as a family friendly celebration of Irish heritage. For half-a-century, we have brought to the region a parade of the highest quality, meant only to be enjoyed and to bring happiness to the largest number of people possible.

For 42 years, we have partnered with Anheuser-Busch to stage the Michelob Ultra Run. Thousands participate in this Rite of Spring each year, and it remains one of the country's largest ongoing races. We are so grateful for the sponsorship and loyalty of the brewery.

Our Committee is an all-volunteer organization. No member of our Committee receives any salary, but rather, we work tirelessly all year to stage the Parade and Run and the associated events. For the past week, we have been engaged in constant inquiries about Coronavirus and we take seriously our obligations to our city.

With a heavy heart, amidst growing concerns about the spread of Coronavirus, our Committee has reluctantly decided we must POSTPONE our events. There will be no Run and no Parade downtown on March 14, 2020. We do look to reschedule these events, and the private parties that accompany our weekend, likely as part of our September Halfway-To-St. Pat's celebration. We make this decision based upon the best information currently available, and we know that St. Louis will support us in this.

The Committee does not take lightly our decision to postpone these events, as we are sure to disappoint many people and we incur significant financial obligations in doing so. We apologize to our loyal participants and supporters, and we look forward to rescheduling the celebration soon!

Please be well and stay healthy,

Maureen A. McGlynn
Committee Chairperson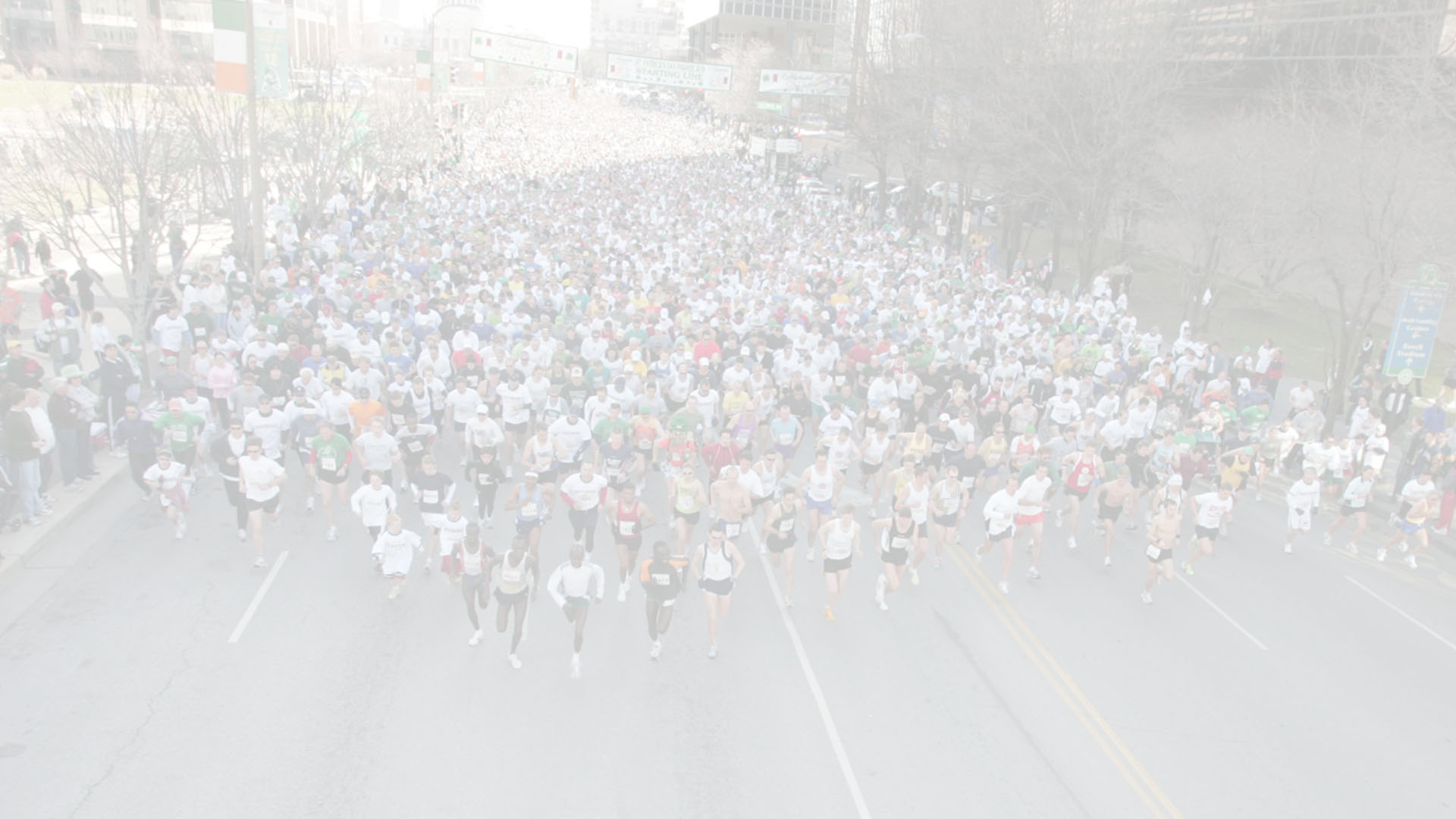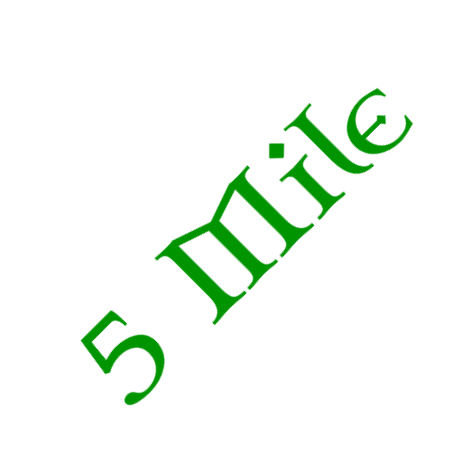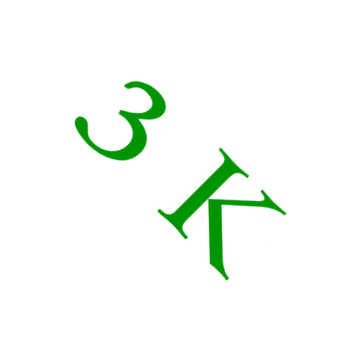 The Parade and Run have been postponed until later this year.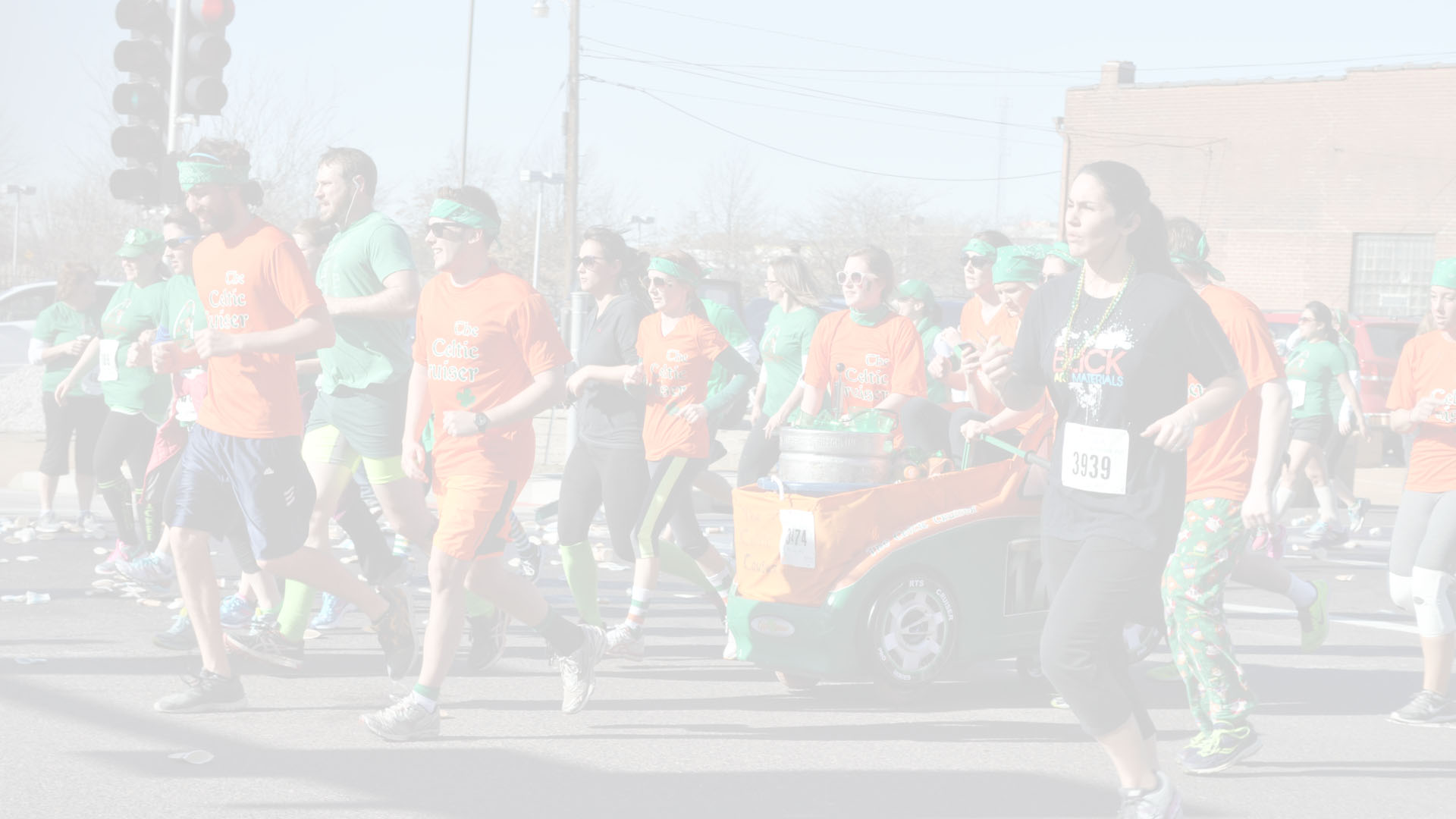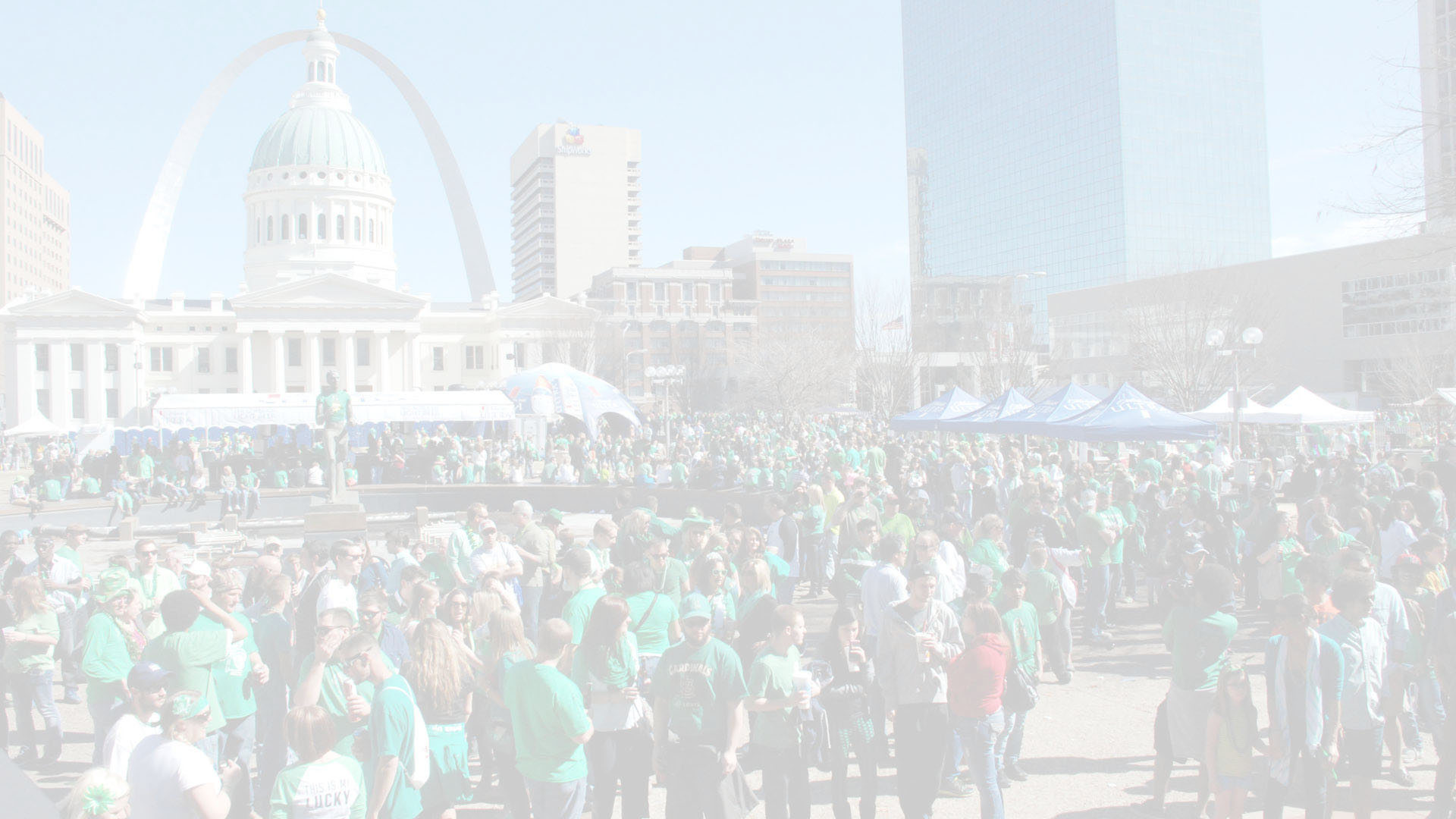 THE PARADE RUN.  BY THE NUMBERS!
Event Size
With approximately 5,500 participants, The St. Patrick's Day Parade Run is one of the largest events of its kind in the St. Louis area
Michelob ULTRA Series
In 2020, the St. Pat's Parade Run is to be one of 40 events across the United States in the Michelob ULTRA Race to the ULTRA Series 2020.
nfc
Chip Timing
All runners who register will receive a bib number with a timing chip affixed. All who finish with a chip are eligible for age-group awards.
Cost
The cost is $29 through January 3rd. January 4th through February 1st is $33. February 1st through February 29th is $36. March 1st through March 13th is $40. Run-day registration is $45.
Runners Village
Immediately after finishing, runners will enjoy the Michelob ULTRA Runners' Village at Kiener Plaza
Parade
Regularly noted as one of the top in the country, the parade following the run will include over 120 units, including marching bands, floats, huge cartoon-character balloons, 5000+ marchers, and lots of clowns.